451–Attila the Hun sacks the town of Metz and attacks other cities in Gaul.

529_The first draft of the Corpus Juris Civilis (a fundamental work in jurisprudence) is issued by Eastern Roman Emperor Justinian I.

611–Mayan King, Uneh Chan of Calakmul, sacks rival city-state, Palenque, in southern Mexico.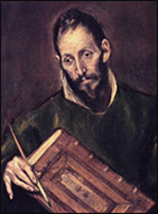 924–Berengar I of Italy dies at the hands of one of his own men in Verona, Italy, at age 79.

1141–Empress Matilda becomes the first female ruler of England, adopting the title "Lady of the English."

1348–Charles University is founded in Prague, Bohemia.

1498–Charles VIII, King of France (1483-1498), dies of an accidental head injury at Château d'Amboise, France, at age 27.

1501–Minkhaung II, King of Ava, dies in Ava, at age 54.

1541–Francis Xavier leaves Lisbon, Spain, on a mission to the Portuguese East Indies.

1614–El Greco (Domenikos Theotokopoulos), a Greek-born artist working in Spain, dies at age 73. Nicknamed for his Greek origins, he studied in Venice, the center of the Post-Byzantine tradition, with his later work, made in Rome, showing elements of Mannerism. His mature painting style was a dramatic expressionism, not completely understood by his contemporaries, although it was greatly appreciated in the 20th century. His work as an architect and sculptor was highly regarded during his lifetime.

1652–Pope Clement XII is born Lorenzo Corsini in Florence, Grand Duchy of Tuscany.

1663–Mayflower pilgrim, Francis Cooke, dies in Plymouth, Massachusetts, at age 80.

1712–Twenty-three enslaved blacks revolt in New York City, setting fire to a building on Maiden Lane near Broadway. While white colonists try to put out the fire, the slaves attack them and run off. Nine whites are shot, stabbed, or beaten to death and six others are injured. In the aftermath of the rebellion, 70 blacks are arrested and put in jail. Six are reported to have committed suicide. Twenty-seven are put on trial, with 21 being convicted and sentenced to death. Twenty are burned to death, and one is executed on a breaking wheel, a form of punishment no longer used on whites at the time.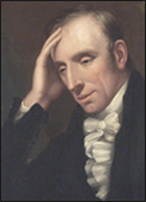 1724–Johann Sebastian Bach's St John Passion BWV 245 has its premiere performance at St. Nicholas Church in Leipzig, Germany.

1767–The Burmese-Siamese War ends.

1770–Poet, William Wordsworth, is born in Cockermouth, Cumberland, England. He had the ability to compose from memory, even long poems, such as "Tintern Abbey," which was composed entirely in his head one afternoon during a long walk with his sister. He and Samuel Taylor Coleridge published Lyrical Ballads with a Few Other Poems in 1798, launching the Romantic movement. Though most of his work was written early in his career, his stature grew steadily, and in 1843, he was named Poet Laureate of England.

1775–Francis Cabot Lowell is born in Newburyport, Massachusetts. He founded the first raw cotton-to-cloth textile mill. He was instrumental in bringing the Industrial Revolution to the United States.

1776–Navy Captain, John Barry, commander of the American warship, Lexington, makes the first American naval capture of a British vessel when he takes command of the British warship HMS Edward off the coast of Virginia. The capture of the Edward and its cargo turned Captain Barry into a national hero and boosted the morale of the Continental forces.

1782–Thai King, Taksin, dies by execution at Wang Derm Palace, Thon Buri, Thonburi Kingdom, at age 47.

1788–American pioneers to the Northwest Territory establish Marietta, Ohio, as the first permanent American settlement in the area.

1789–Ottoman sultan, Abdul Hamid I, dies in Constantinople, at age 64. Selim III becomes Sultan of the Ottoman Empire and Caliph of Islam.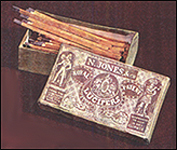 1795–France adopts the metre as the basic measure of length.

1798–The Mississippi Territory is established from territory ceded by Georgia and South Carolina.

1805–During the Lewis and Clark Expedition, the Corps of Discovery breaks camp among the Mandan tribe and resumes its journey West along the Missouri River.

1805–Composer, Ludwig van Beethoven, premieres his Third Symphony at the Theater an der Wien in Vienna, Austria.

1827–English chemist, John Walker, invents wooden matches that strike by friction.

1829–Joseph Smith, Jr., founder of The Church of Jesus Christ of Latter-day Saints, commences translation of The Book of Mormon, with Oliver Cowdery as his scribe.

1831–Emperor Pedro I of Brazil resigns. He returns to his native Portugal to become King Pedro IV.

1857–An Arctic cold front roars over America and snow falls in every state in the country.


1859–Walter (Chauncey) Camp, father of American football, is born in New Britain, Connecticut.

1860–Industrialist, W.K. Kellogg, is born Will Keith Kellogg in Battle Creek, Michigan. He founded the Battle Creek Toasted Corn Flake Company (later the W.K. Kellogg Company) to manufacture cereals developed by his brother, John Harvey Kellogg.

1862–During the American Civil War, the Union's Army of the Tennessee and the Army of the Ohio defeat the Confederate Army of Mississippi near Shiloh, Tennessee.

1864–The first camel race in America is held in Sacramento, California.

1868–Thomas D'Arcy McGee dies by assassination in Ottawa, Canada, at age 42. He was long associated with The Nation, the Young Ireland political movement publication calling for the study of Irish history and the revival of the Irish language. Selections of his work will appear in two edited collections: The Poems of Thomas D'Arcy McGee and D'Arcy McGee: A Collection of Speeches and Addresses.

1888–P.F. Collier publishes a weekly periodical for the first time. Collier's magazine would become the publication's name at a later date. The magazine was popular for 69 years.

1891–The state of Nebraska introduces the eight-hour work day.

1891–American showman, P.T. Barnum, dies in Bridgeport, Connecticut, at age 81. Although he was gravely ill, his sense of humor hadn't deserted him: he requested that a New York paper run his obituary before he died so he could enjoy reading it, and the paper obliged.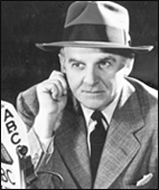 1891–Ole Kirk Christiansen, inventor of Legos, is born in Filskov, Denmark. He came up with the name Lego from the Danish words leg godt, meaning "play well," and the company grew to become the Lego Group.

1897–Journalist and radio broadcaster, Walter Winchell, is born in New York. New York. At one time he was one of the most widely read and listened to gossip columnists in the world, with a radio broadcast that started out with the words, "Good evening Mr. and Mrs. America, from border to border and coast to coast, and all the ships at sea."

1900–Landscape painter of the Hudson River School, Frederic Edwin Church, dies in Hartford, Connecticut. The Hudson River School of Landscape Painting was the first acknowledged American artistic movement. The style endeavored to capture the wild beauty of an unsettled America which was rapidly disappearing. While he was dedicated to realism, Church was also committed to including a spiritual dimension in his works.

1902–Texas Oil Company (Texaco) is incorporated.

1906–The Algeciras Conference gives France and Spain control over Morocco.

1906–Mount Vesuvius erupts, devastating Naples, Italy.

1908–H.H. Asquith, of the Liberal Party, takes office as Prime Minister of the United Kingdom, succeeding Sir Henry Campbell-Bannerman.

1908–Orchestra leader, composer, and arranger, Percy Faith, is born in Toronto, Ontario, Canada. His biggest hit was The Theme from a Summer Place, (which won the Grammy Award for Record of the Year in 1961), although he recorded dozens of what is called "Easy Listening" LPs.



1915–Singer, Billie Holiday, is born Eleanor Gough in Baltimore, Maryland. She started out singing in Harlem, in little clubs such as Mexico's, The Hot Cha Cha Club, and the Shim Sham Club. Then she was discovered by jazz promoter and producer, John Hammond, who arranged for her to record with Benny Goodman, Teddy Wilson, Ben Webster, and Roy Elldridge. She was posthumously given a Grammy Lifetime Achievement Award in 1987, and three of her recordings receive Grammy Hall of Fame Awards: Strange Fruit, God Bless the Child, and Lover Man (Oh, Where Can You Be?). In 1956, she wrote an autobiography, Lady Sings the Blues, which was later made into a blockbuster movie starring Diana Ross.

1917–Character actor, R.G. Armstrong, is born Robert Golden Armstrong, Jr. in Pleasant Grove, Alabama. He appeared in the films The Fugitive Kind, Ride the High Country, Major Dundee, The Great White Hope, Pat Garrett and Billy the Kid, My Name is Nobody, White Line Fever, Stay Hungry, Heaven Can Wait, Reds, Red Headed Stranger, and Predator.

1920–Sitar master, Ravi Shankar, is born Robindro Shaunkor Chowdhury in Benares, India. He was one of the best known exponents of the sitar in the second half of the 20th century as a composer of Hindustani classical music. Among others, Shankar would teach Beatle George Harrison to play sitar, and from that point on Indian music would be comfortably mixed with pop and rock and roll. Because of that, he performed at Woodstock and The Concert for Bangladesh. From 1986 to 1992, he served as a nominated member of Rajya Sabha, the upper chamber of the Parliament of India.

1922–The U.S. Secretary of the Interior leases Teapot Dome petroleum reserves in Wyoming.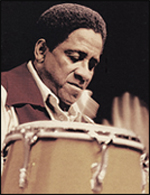 1922–Cuban musician, Mongo Santamaria, is born Ramón Santamaría Rodríguez in Havana, Cuba. Santamaría was one of a handful of Cuban conga players who came to America in the 1940s and 1950s. Many consider him to have been the greatest conga drummer of the 20th century. He originated the song Yeh Yeh.

1923–Lois Barker, is born in Dover, New Jersey. She played in the All-American Girls Professional Baseball League (AAGPBL) during the 1950 season. Barker entered the league at age 27 with the Grand Rapids Chicks, being used primarily in the outfield and at third base. The film, A League of Our Own, told the story of the AAGPBL.

1927–Using phone lines, TV transmission is sent from Washington D.C. to New York City with an audience seeing an image of Commerce Secretary, Herbert Hoover, in the first successful long-distance demonstration of television. An audience views a tiny televised image of Hoover, less than three inches square.

1928–The Stanley Cup: The New York Rangers beats the Montreal Maroons, 2 games to 1.

1928–Actor, James Garner, is born James Scott Bumgarner in Norman, Oklahoma. He is best known for two successful TV series: Maverick and The Rockford Files. He appeared in the films The Girl He Left Behind, Sayonara, Darby's Rangers, Cash McCall, The Children's Hour, Boys' Night Out, The Great Escape, The Thrill of It All, The Wheeler Dealers, Move Over Darling, The Americanization of Emily, 36 Hours, Duel at Diablo, Mister Buddwing, Grand Prix, How Sweet It is, Support Your Local Sheriff, Skin Game, They Only Kill Their Masters, Murphy's Romance, Space Cowboys, and The Notebook.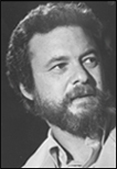 1928–Film director, Alan J. Pakula, is born Alan Jay Pakula in the Bronx, New York. His films include Fear Strikes Out, To Kill a Mockingbird, Love with the Proper Stranger, Baby the Rain Must Fall, Inside Daisy Clover, Up the Down Staircase, The Sterile Cuckoo, Klute, The Parallax View, All the President's Men, Comes a Horseman, Sophie's Choice, Presumed Innocent, and The Pelican Brief. He was married to actress, Hope Lang.

1930–The first steel columns are set for the construction of the Empire State Building.

1930–Actor, Andrew Sachs, is born Andreas Siegfried Sachs in Berlin, Germany. He made his name on British television, and rose to fame in the 1970s, for the role of the Spanish waiter, Manuel, in Fawlty Towers.

1930–French chef and author, Roger Vergé, is born in Commentry, Allier, France. He is known for his contemporary cooking style, often named "cuisine du soleil," a variation of Provençal cuisine. Vergé is considered one of the greatest chefs of his time.

1931–Author, Daniel Ellsberg, is born in Chicago, Illinois. He would single-handedly change history by releasing the Pentagon Papers (a top-secret Pentagon study of U.S. government decision-making in relation to the Vietnam War) to The New York Times.

1933–The 21st Amendment to the U.S. Constitution is ratified and Prohibition is over.

1933–Actor, Wayne Rogers, is born William Wayne McMillan Rogers III in Birmingham, Alabama. He is best known for the role of Captain "Trapper" John McIntyre in the TV series M*A*S*H. He appeared in the films The Glory Guys, Chamber of Horrors, Cool Hand Luke, WUSA, The Killing Time, and Ghosts of Mississippi.

1934–Hindu Saint and philosopher, Swami Shantananda, is born. He was a disciple of Swami Sivananda and founder of the Temple of Fine Arts.

1935–Amarillo, Texas, reports that dust obscured visibility for 20 hours. In fact, blowing dust was reported 27 of 30 days in the month. On several days visibility was reduced to near zero by the dust.

1935–Singer, Bobby Bare, is born Robert Joseph Bare, Sr. in Ironton, Ohio. He had hits with Detroit City and 500 Miles Away from Home.

1938–Politician, Jerry Brown, is born Edmund Gerald Brown, Jr. in San Francisco, California. A member of the Democratic Party, Brown served as the 34th Governor from 1975 to 1983 (and was re-elected in 2011), and is the longest-serving governor in California history. He was three times a candidate for the Democratic nomination for President of the United States. He is the only son of Edmund G. "Pat" Brown, Sr., the 32nd Governor of California (1959-1967).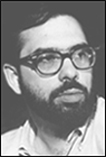 1938–Drummer, Spencer Dryden, is born in New York, New York. He worked with Jefferson Airplane, The Peanut Butter Conspiracy, and New Riders of the Purple Sage.

1938–Jazz trumpeter, Freddie Hubbard, is born Frederick Dewayne Hubbard in Indianapolis, Indiana. He played mellophone and then trumpet in his high school band, going on to study at the Jordan Conservatory. Making a move to New York, he began playing jazz at the age of 20, astonishing all who heard him with his level of skill and maturity. His debut on Blue Note Records in 1960, was followed in quick succession by several more albums, including the August 1962 recording of what may be his masterpiece, Ready For Freddie.

1939–Italy invades Albania.

1939–Film director, Francis Ford Coppola, is born in Detroit, Michigan. His best known for his films in "The Godfather" series. His other films include Dementia 13, You're a Big Boy Now, Finian's Rainbow, The Rain People, The Conversation, Apocalypse Now, The Ousiders, Rumble Fish, Peggy Sue Got Married, Jack, and The Rainmaker. His family members include: his father, Carmine Coppola; his sister, Talia Shire; his brother, August Coppola; his nephews, Nicolas Cage and Jason Schwartzman; and his granddaughter, Gia Coppola.

1939–Talk show host, David (Paradine) Frost, is born in Tenderdon, Kent, England. He became known for his television interviews with senior political figures, among them "The Nixon Interviews" with former President Richard Nixon in 1977, which were adapted into a stage play and film. Frost was one of the "Famous Five" who were behind the launch of ITV breakfast station TV-am in 1983. For the BBC, he hosted the Sunday morning interview program Breakfast with Frost from 1993 to 2005. From 1969 to 1972, Frost kept his London shows and fronted The David Frost Show on the Group W (Westinghouse Corporation) TV stations in the United States.

1939–Astronaut, Donald L. Holmquest, is born in Dallas, Texas. He is a lawyer, physician, electrical engineer, and former NASA astronaut. Holmquest was selected as a scientist-astronaut by NASA in August 1967. After completing initial academic training and a 53-week course in flight training at Williams Air Force Base in Arizona, he worked on the Apollo program, Skylab habitability systems, and medical experiments.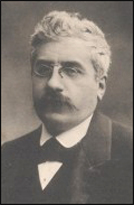 1939–Record producer, Gary (Wayne) Kellgren, is born in Shenandoah, Iowa. He co-founded the Record Plant recording studio with Chris Stone. He engineered and produced albums by Jimi Hendrix, John Lennon, Ringo Starr, George Harrison, Rod Stewart, Barbara Streisand, and Sly and the Family Stone.

1940–Booker T. Washington becomes the first black person to be pictured on a U.S. postage stamp.

1940–The 7th Golf Masters Championship: Jimmy Demaret wins, shooting a 280.

1943–Adolf Hitler and Benito Mussolini meet for an Axis conference in Salzburg, Germany.

1943–In Terebovlia, Ukraine, Germans order 1,100 Jews to undress to their underwear and march through the city to the nearby village of Plebanivka. They were then shot dead and buried in ditches.

1943–Ioannis Rallis becomes collaborationist Prime Minister of Greece during the Axis Occupation.

1943–Politician, Alexandre Millerand, dies in Versailles, France, at age 84. He was the 12th President of France.

1944–Film producer, Julia Phillips, is born Julia Miller in New York, New York. Her films include Steelyard Blues, The Sting, Taxi Driver, The Big Bus, Close Encounters of the Third Kind, The Beat, and Don't Tell Mom the Babysitter's Dead. In 1991, she published the book You'll Never Eat Lunch in This Town Again about her experiences in Hollywood.

1945–The Japanese battleship, Yamato, the largest battleship ever constructed, is sunk by American planes 200 miles north of Okinawa while en route to a suicide mission in Operation Ten-Go.

1945–Kantaro Suzuki becomes the 42nd Prime Minister of Japan.

1945–Visoko is liberated by the 7th, 9th, and 17th Krajina brigades from the Tenth division of Yugoslav Partisan forces.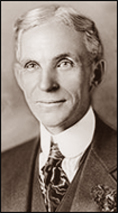 1945–Chef and restaurateur, Joël Robuchon, is born in Poitiers, France. Named "Chef of the Century" by the guide Gault Millau in 1989, he is the author of several French cookbooks, chairman of the committee for the current edition of the Larousse Gastronomique, and has hosted French culinary TV shows. Robuchon is the owner of a dozen restaurants worldwide for which he has earned more Michelin Guide Stars than any other chef: a total of 28.

1946–Syria's independence from France is officially recognized.

1946–The 10th Golf Masters Championship: Herman Keiser wins, shooting a 282.

1946–Bill Kreutzmann, drummer for The Grateful Dead, is born in Palo Alto, California.

1946–Stan Winston, special effects and makeup artist, is born Stanley Winston in Arlington, Virginia. His work includes The Autobiography of Miss Jane Pittman, The Wiz, The Thing, The Terminator, Invaders from Mars, Aliens, Predator, Edward Scissorhands, Jurassic Park, Interview with the Vampire, Pearl Harbor, Iron Man, and Avatar.

1947–Henry Ford, pioneer of the automobile industry, dies of a cerebral hemorrhage at his estate in Fair Lane, Dearborn, Michigan, at age 83. Although Ford did not invent the automobile or the assembly line, he developed and manufactured the first automobile that many middle class Americans could afford. In doing so, Ford converted the automobile from an expensive curiosity into a practical conveyance that would profoundly impact the landscape of the 20th century. His introduction of the Model T automobile revolutionized transportation and American industry.

1948–The World Health Organization (WHO) is established by the United Nations.

1948–A Buddhist monastery burns in Shanghai, China, killing 20 Monks.

1948–Rock drummer, Dallas Taylor, is born Dallas Woodrow Taylor, Jr. in Denver, Colorado. He was a session drummer who played on several rock records of the 1960s and 1970s. He is best known as the drummer on Crosby, Stills and Nash's debut album, Crosby, Stills & Nash, and their follow-up with Neil Young, Déjà Vu. Taylor was also the drummer for Stephen Stills' group, Manassas, in 1972 and 1973.

1949–The Richard Rodgers/Oscar Hammerstein musical, South Pacific, opens at the Majestic Theater on Broadway.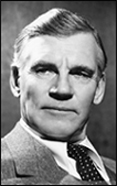 1949–Singer-songwriter, John (William) Oates is born in New York, New York. He is best known as half of the blue-eyed soul group Hall & Oates, whose hits include She's Gone, Sara Smile, Rich Girl, I Can't Go for That, Private Eyes, and Maneater.

1950–Actor, Walter Huston, dies of an aortic aneurysm in his hotel suite in Beverly Hills, California, at age 67. He appeared in the films Abraham Lincoln, A House Divided, Rain, Kongo, Dodsworth, The Devil and Daniel Webster, The Maltese Falcon, Yankee Doodle Dandy, The Outlaw, Dragon Seed, The Treasure of the Sierra Madre, and The Furies.

1951–The U.S. conducts an atmospheric nuclear test at Enwetak.

1951–The 15th Golf Masters Championship: Ben Hogan wins, shooting a 280.

1951–Singer-songwriter, Janis Ian, is born Janis Eddy Fink in New York, New York. Her hits include At Seventeen and Society's Child.

1952–Bruce Gary, drummer for Spirit, The Knack, and Lonnie Donegan, is born in Burbank, California.

1953–Dag Hammarskjoeld, of Sweden, is elected the second General-Secretary of the United Nations.

1954–President Dwight D. Eisenhower coins one of the most famous Cold War phrases when he suggests the fall of French Indochina to the communists could create a domino effect in Southeast Asia. The so-called "domino theory" would dominate U.S. thinking about Vietnam for the next decade.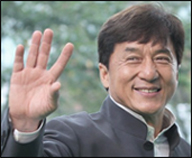 1954–Martial arts actor, Jackie Chan, is born Chan Kong-sang in Victoria Peak, British Hong Kong. In his movies, he is known for his acrobatic fighting style, comic timing, use of improvised weapons, and innovative stunts, which he typically performs himself. He appeared in the films Rumble in Hong Kong, Dragons of Death, The Young Master, The Cannonball Run, Crime Story, Mr. Nice Guy, Shanghai Noon, and Shanghai Knights.

1955–Winston Churchill resigns as Prime Minister of the United Kingdom amid indications of failing health. Anthony Eden becomes the new Prime Minister.

1955–Actress, Theda Bara, dies of stomach cancer in Los Angeles, California, at age 69. She was one of the most popular actresses of the silent era, and one of cinema's earliest sex symbols. Her femme fatale roles earned her the nickname "The Vamp" (short for vampire). Bara made more than 40 films between 1914 and 1926, but most of them were lost in the Fox vault fire of 1937.

1956–Spain relinquishes its protectorate in Morocco.

1956–Little Richard's Long Tall Sally is released.

1956–The CBS Radio Network premieres the first regularly scheduled national broadcast rock and roll show, Rock 'n' Roll Dance Party, with Alan Freed as host.



1956–The 10th NBA Championship: The Philadelphia Warriors beat the Ft. Wayne Pistons, 4 games to 1.

1956–Columbia Records announces it is suspending production of the 78 rpm record, except for "hillbilly" releases. The 78 rpm recording was the master of its day. Many of the great jazz and popular recordings of the early 20th century were released to the public in this form.

1957–The 21st Golf Masters Championship: Doug Ford wins, shooting a 283.

1959–The state of Oklahoma ends prohibition after 51 years.

1960–Boxer, Buster Douglas, is born James Douglas in Columbus, Ohio. He is best known for his stunning upset of Mike Tyson on February 11, 1990, in Tokyo, Japan, when he won the undisputed World Heavyweight Championship. Douglas held the title for eight months and two weeks, losing on October 25, 1990, to Evander Holyfield via a third-round knockout, in his only title defense.

1961–The Beatles perform at the Top Ten Club, Reeperbahn, Hamburg, West Germany.

1963–The 27th Golf Masters Championship: Jack Nicklaus wins, shooting a 286. He is the youngest golfer to win the Green Jacket.

1964–IBM announces the System/360.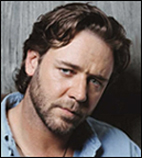 1964–There are now 15 singles by The Beatles on the American pop chart.

1964–A riot is sparked when a bulldozer kills Rev. Bruce W. Klunder, a civil rights activist, during a school segregation protest in Cleveland, Ohio.

1964–Actor, Russell (Ira) Crowe, is born in Strathmore Park, Wellington, New Zealand. He appeared in the films The Crossing, Proof, The Sum of Us, The Quick and the Dead, L.A. Confidential, The Insider, Gladiator, A Beautiful Mind, Cinderella Man, A Good Year, and Noah.

1966–The U.S. recovers a hydrogen bomb it had lost off the coast of Spain, in the Mediterranean Sea.

1966–The Beatles are in the studio recording overdubs for Tomorrow Never Knows. George Martin is unable to procure 4,000 monks for the afternoon's session per John Lennon's request, but he does succeed in giving John's voice an other-worldly air by feeding it through the Leslie speaker of a Hammond organ. With that, plus the amazing tape loops that are implemented, Tomorrow Never Knows becomes by far the most advanced piece of electronic and musical experimentation yet assembled by any pop performer.

1966–The Jefferson Airplane performs at a concert at San Francisco's Fillmore, to honor the Russian poet, Andri Vozneskensy.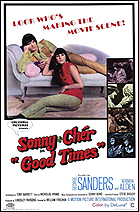 1967–Progressive Rock radio begins on KMPX-FM in San Francisco, California. They begin to play "deep cuts" from albums, rather than merely singles, a "free-form" non-format that will soon transform rock radio.

1967–Film critic, Roger Ebert, publishes his very first film review in The Chicago Sun-Times.

1967–Sonny & Cher's comedy movie, Good Times, debuts in Chicago, Illinois.

1968–Jim Clark, winner of the Indianapolis 500, dies in a racing accident in Hockenheim, Germany, at age 32.

1969–The Supreme Court unanimously strikes down laws prohibiting private possession of obscene material.

1969–The Internet's symbolic birth date occurs with the publication of RFC 1.

1969–John Lennon records Give Peace a Chance during his Bed-In for Peace in Toronto, Canada. It becomes his first solo single.

1970–A chart topper: Let It Be by The Beatles.

1970–The 42nd Annual Academy Awards announces its winners. Best Picture: Midnight Cowboy; Best Actor: John Wayne for True Grit; Best Actress: Maggie Smith for The Prime of Miss Jean Brodie; Best Director: John Schlesinger for Midnight Cowboy; Best Foreign Film: Z (Algeria). The ceremonies are held at the Dorothy Chandler Pavilion in Los Angeles, California. There is no host. Midnight Cowboy is the first and only X-rated film to win the Academy Award for Best Picture.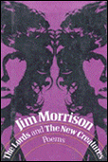 1970–The first printing of the cloth bound edition of The Lords and The New Creatures is published by Simon & Schuster, under the name James Douglas Morrison (aka Jim Morrison of The Doors).

1971–President Richard Nixon pledges to withdraw 100,000 more soldiers from Vietnam by December.

1972–Politician, Abeid Karume, is assassinated by four gunmen in Zanzibar City, Zanzibar, at age 66. He was the first President of Zanzibar.

1975–North Vietnamese forces prepare to launch the "Ho Chi Minh Campaign," designed to set the conditions for a final Communist victory in South Vietnam. By this time, well over two-thirds of South Vietnam is under Communist control.

1975–Victoria (Caroline) Adams, "Posh Spice" of The Spice Girls, is born in Harlow, Essex, England. She is married to football player, David Beckham.

1976–Member of Parliament and suspected spy, John Stonehouse, resigns from the U.K. Labour Party after being arrested for faking his own death.

1976–Radio hostess, Mary Margaret McBride, dies in West Shokan, New York, at age 76. Her popular radio shows spanned more than 40 years. In the 1940s, the daily audience for her housewife-oriented program numbered from six to eight million listeners. She was called "The First Lady of Radio."

1977–German Federal prosecutor, Siegfried Buback, and his driver are shot by two Red Army Faction members while waiting in a car at a red light.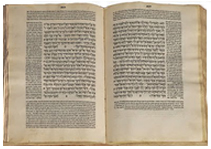 1978–President Jimmy Carter cancels production of the neutron bomb.

1978–Guttenberg bible is sold for $2,000,000 in New York City.

1980–The United States severs relations with Iran.

1981–Kit Lambert, British record producer and manager of The Who, dies of a cerebral hemorrhage after falling down the stairs of his mother's house in Middlesex, England, at age 45.

1981–Film director, Norman Taurog, dies in Rancho Mirage, California, at age 82. His films include Boys Town, Presenting Lily Mars, Room for One More, Living It Up, G.I. Blues, Blue Hawaii, Palm Springs Weekend, and It Happened at the World's Fair.

1982–Actress, Brenda Benet, dies from a self-inflicted gunshot wound in West Los Angeles, California, at age 36. She was best known for her roles on the soap operas The Young Marrieds and Days of Our Lives. She appeared in the films Beach Ball, Harum Scarum, Track of Thunder, and Walking Tall.

1983–Astronauts, Story Musgrave and Don Peterson, make the first Space Shuttle spacewalk during STS-6.

1983–The oldest human skeleton, determined to be 80,000-years-old, is discovered in Egypt.

1985–Soviet leader, Mikhail Gorbachev, declares a moratorium on the deployment of middle-range missiles in Europe.

1987–After preacher Oral Roberts informs his TV congregation that God will kill him if he doesn't raise $1 million in donations, rocker, Ozzy Osbourne, sends him a dollar to be put toward psychiatric treatment.

1988–Russia announces it will withdraw its troops from Afghanistan.

1988–The U.S. conducts a nuclear test at Nevada Test Site.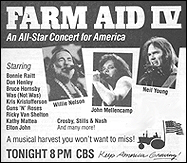 1988–In Fort Smith, Arkansas, 13 white supremacists are acquitted on charges of plotting to overthrow the U.S. federal government.

1988–Goth rocker, Alice Cooper, nearly hangs himself for real at a concert rehearsal when a safety rope breaks.

1989–A Soviet submarine carrying nuclear weapons sinks in the Norwegian Sea.

1990–In the Iran-Contra affair, John Poindexter is found guilty of five charges for his part in the scandal.

1990–Farm Aid IV is held at the Indiana Hoosierdome. Performers include Neil Young, Kris Kristofferson, Willie Nelson, John Mellencamp, Guns N' Roses, and Jackson Browne. Elton John dedicates Candle in the Wind to the young AIDS patient, Ryan White.

1990–Michael Milken pleads innocent to security law violations.

1990–A fire breaks out on the passenger ferry, Scandinavian Star, killing 159 people.

1994–Massacres of Tutsis begin in Kigali, Rwanda.

1994–Auburn Calloway attempts to hijack Federal Express Flight 705 and crash it to allow his family to benefit from his life insurance policy. The crew subdues him and lands the aircraft safely.

1994–Singer, Percy Sledge, pleads guilty to tax evasion. He is sentenced to six months in prison, which he is allowed to serve in a "halfway house."

1995–Russian paramilitary troops begin a massacre of civilians in Samashki, Chechnya.

1998–Sonny Bono's widow, Mary, wins a special election to serve out the remainder of her husband's Congressional term.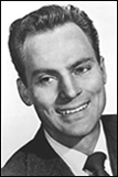 1999–The World Trade Organization rules in favor of the United States in its long-running trade dispute with the European Union over bananas.

2001–The Mars Odyssey is launched.

2001–Actress, Beatrice Straight, dies of pneumonia in Los Angeles, California, at age 86. She appeared in the films Phone Call from a Stranger, Patterns, The Nun's Story, The Young Lovers, Network, The Promise, Endless Love, Poltergeist, Two of a Kind, and Deceived.

2002–Actor, John Agar, dies from complications of emphysema in Burbank, California, at age 81. He appeared in the films Fort Apache, Sands of Iwo Jima, She Wore a Yellow Ribbon, The Rocket Man, Revenge of the Creature, Tarantula, The Mole People, The Brain from Planet Arous, Atack of the Puppet People, Johnny Reno, Women of the Prehistoric Planet, Chism, Big Jake, King Kong, and Miracle Mile.

2003–U.S. troops capture Baghdad, Iraq, and Saddam Hussein's regime falls two days later.

2007–Actor, Barry Nelson, dies while traveling in Bucks County, Pennsylvania, at age 89. He appeared in the films Johnny Eager, The Affairs of Martha, The Human Comedy, A Guy Named Joe, Casino Royal, Mary, Mary, Airport, Pete 'n' Tillie, and The Shining.

2008–Singer, Olivia Newton-John, begins to walk the entire length of the Great Wall of China to raise funds for the battle against breast cancer. It will take three weeks to walk the 141 miles.



2008–The Pulitzer Prizes are awarded. Reporting: Walt Bogdanich and Jake Hooker, of The New York Times, for their stories on toxic ingredients in medicine and other everyday products imported from China, leading to crackdowns by American and Chinese officials; Fiction: The Brief Wondrous Life of Oscar Wao by Junot Diaz (Riverhead Books); Drama: August: Osage County by Tracy Letts (TCG); Non-Fiction: The Years of Extermination–Nazi Germany and the Jews 1939-1945 by Saul Friedländer (HarperCollins); History: What Hath God Wrought–The Transformation of America 1815–1848 by Daniel Walker Howe (Oxford University Press); Biography or Autobiography: Eden's Outcasts by John Matteson (W.W. Norton); Poetry: Time and Materials by Robert Hass (Ecco/HarperCollins) and Failure by Philip Schultz (Harcourt); Photography: Preston Gannaway, of The Concord Monitor, for her intimate chronicle of a family coping with a parent's terminal illness; Music: The Little Match Girl Passion by David Lang (G. Schirmer). A Special Citation is given to Bob Dylan for his profound impact on popular music and American culture, marked by lyrical compositions of extraordinary poetic power.

2009–Former Peruvian President, Alberto Fujimori, is sentenced to 25 years in prison for ordering killings and kidnappings by security forces.

2009–Mass protests begin across Moldova due to the belief that results from the parliamentary election are fraudulent.

2009–Dave Arneson, co-creator of Dungeons & Dragons, dies of cancer in St. Paul, Minnesota, at age 61.

2012–TV journalist, Mike Wallace, dies of natural causes at his home in New Canaan, Connecticut, at age 93. In the mid-1950s, he started broadcasting an hour-long weekly talk show called Night Beat, where he developed his style of interviewing. He was one of the original correspondents for CBS news program, 60 Minutes, which debuted in 1968. Wallace retired as a regular full-time correspondent in 2006, but still appeared occasionally on the series until 2008.

2013–Music producer, Andy Johns, dies from complications of a stomach ulcer in Los Angeles, California, at age 62. Johns was the engineer for the majority of Led Zeppelin's albums, including Led Zeppelin II, Led Zeppelin IV, Houses of the Holy, and Physical Graffiti. He also worked on The Rolling Stones' Sticky Fingers, Exile on Main Street, and Goats Head Soup.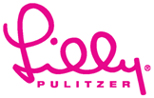 2013–Socialite and fashion designer, Lilly Pulitzer, dies of cancer at her home in Palm Beach, Florida, at age 81. She founded Lilly Pulitzer, Inc., which produces clothing and other items featuring bright, colorful, floral prints.

2015–Kentucky Senator, Rand Paul, formally begins his presidential campaign for the 2016 election. He tells supporters he has "a vision for American where everyone who wants to work will have a job," and called for congressional term limits, lower taxes on countries bringing profits back to the U.S., improved school choice, a balanced budget, the slashing of foreign aid to hostile countries, and the curbing of personal privacy invasions in the name of national security.

2015–A Washington, D.C. power outage includes 129 "active outages" and impacts more than 2,000 customer locations. A variety of government offices and public spaces are evacuated.

2015–Puppeteer, voice actor, and ad man, Stan Freberg, dies of pneumonia in Santa Monica, California, at age 88. Freberg introduced satire to the field of advertising and he revolutionized the industry, influencing staid ad agencies to imitate Freberg by injecting humor into their previously dead-serious commercials. His advertising clients included Contadina tomato paste, Jeno's pizza, Sunsweet pitted prunes, Heinz soups, and Chun King chinese food.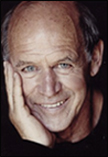 2015–Actor, Geoffrey Lewis, dies of natural causes in Woodland Hills, California, at age 79. He appeared in the films Bad Company, The Culpepper Cattle Company, Dillinger, High Plains Drifter, My Name is Nobody, Macon County Line, Thunderbolt and Lightfoot, The Great Waldo Pepper, Salem's Lot, Bronco Bily, Heaven's Gate, Tom Horn, Lust in the Dust, Pink Cadillac, Tango & Cash, Point of No Return, and The Man Without a Face.

2016–Former New York City Mayor, Rudy Giuliani, endorses Donald Trump for U.S. President.

2016–Attackers wielding machetes, kill Nazimuddin Samad, a liberal blogger, in Bangladesh.

2016–Trent Harmon is declared the 15th and final winner of the singing competition TV series American Idol. The former winners of the show (Seasons 1-14) were Kelly Clarkson, Ruben Studdard, Fantasia Barrino, Carrie Underwood, Taylor Hicks, Jordin Sparks, David Cook, Kris Allen, Lee DeWyze, Scotty McCreery, Phillip Phillips, Candice Glover, Caleb Johnson, and Nick Fradiani.

2017–Neil Gorsuch is confirmed as the 113th justice of the Supreme Court of the United States by a 54-45 vote in the U.S. Senate.

2017–Hyundai and Kia recall 1.5 million cars (over 1.3 million in United States and 170,000 in South Korea) due to an engine defect.

2017–Artifacts from Triquet Island, southwest of Hunter Island in British Columbia, are found to date back 14,000 years, marking the discovery of the oldest village in North America.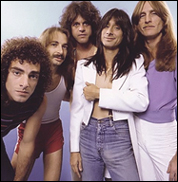 2017–The 32nd Annual Rock and Roll Hall of Fame Induction Ceremony is held. This year's inductees are: (Performers) Electric Light Orchestra, Joan Baez, Journey, Pearl Jam, Tupac Shakur, Nile Rodgers, and Yes. The annual ceremony kicks off with a tribute to Chuck Berry, with a later peformance to honor Prince. The ceremony is held at the Barclays Center in Brooklyn, New York.

2017–In a terrorist attack, a stolen truck slams into people at high speed on Drottninggatan in central Stockholm, Sweden, killing at least four people and injuring 15 others.

2017–A wave of small-scale terrorist attacks, including tire burning and the bombing of the electric grid, hits the Thai provinces of Yala, Pattani, Narathiwat, and Songkhla, in response to the new Constitution of Thailand.

2018–A fire breaks out on the 50th floor of the New York Trump Tower, killing one resident and injuring four firefighters.


PHOTOS TOP TO BOTTOM: El Greco; William Wordsworth; an early box of matches; Thomas D'Arcy McGee; Walter Winchell; Billie Holliday; Mongo Santamaria; Alan J. Pakula; Francis Ford Coppola; Alexandre Millerand; Henry Ford; Walter Huston; Jackie Chan; a 78 rpm record; Russell Crowe; Sonny & Cher's comedy movie, Good Times; The Lords and The New Creatures by James Douglas Morrison (aka Jim Morrison); Guttenberg bible; ad for Farm Aid IV; John Agar; The Brief Wondrous Life of Oscar Wao by Junot Diaz; the Lilly Pulitzer logo; Geoffrey Lewis; and Journey.